Thank you for participating in the Holiday Drives to Support our Community
Every Christmas Season, our Knights of Columbus and Ladies of Charity hold drives to support children and families in our community. Thank you to all parishioners who supported these efforts.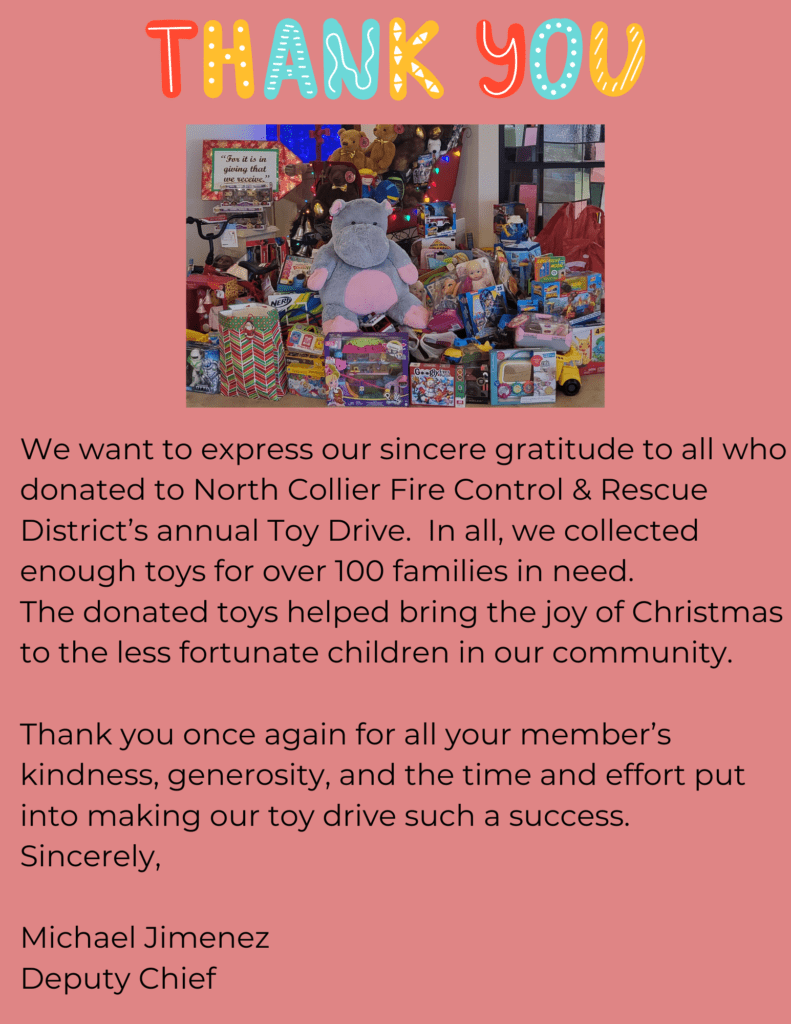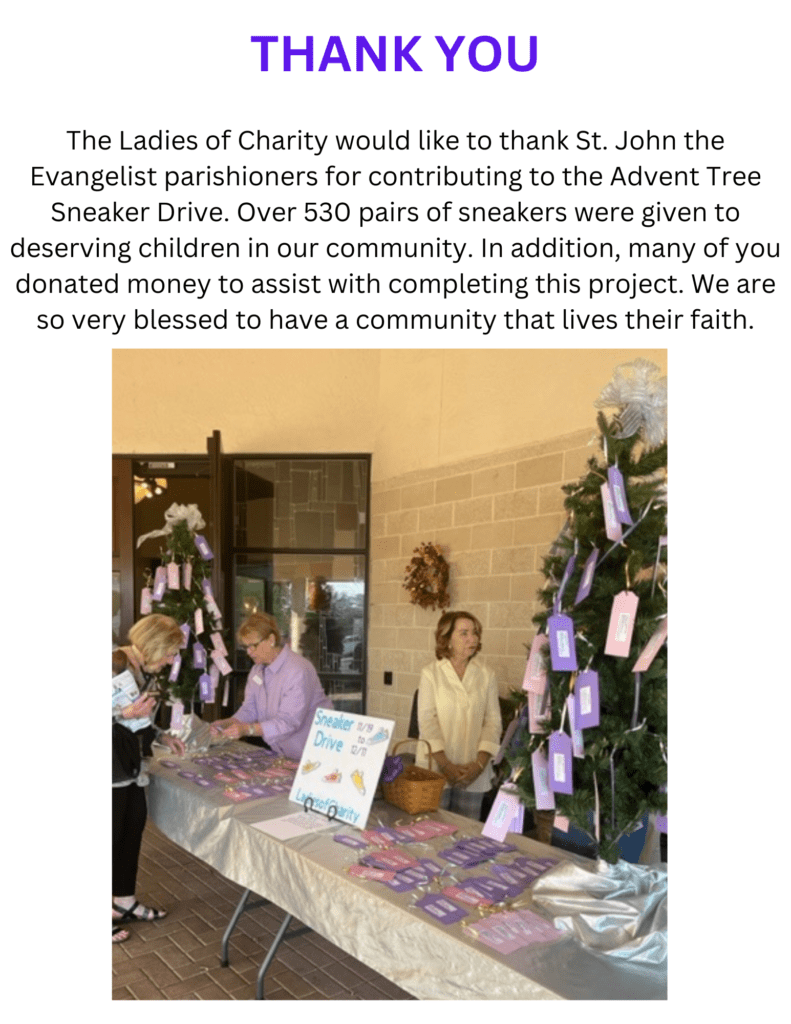 Hurricane Ian Recovery
In the aftermath of Hurricane Ian, our parishioners and staff embodied what it means to live our Faith. Some organized and assisted with a pop-up relief center; many donated to our Parish relief fund; and others helped neighbors clean out their homes. We pray that all those affected by Hurricane Ian find comfort in the kindness and generosity of others.