Back to School Drive
Thank you to all our parishioners who donated to the back to school drive! We were able to bring a few bins worth of supplies to students in need here in the Diocese of Venice. Thank you!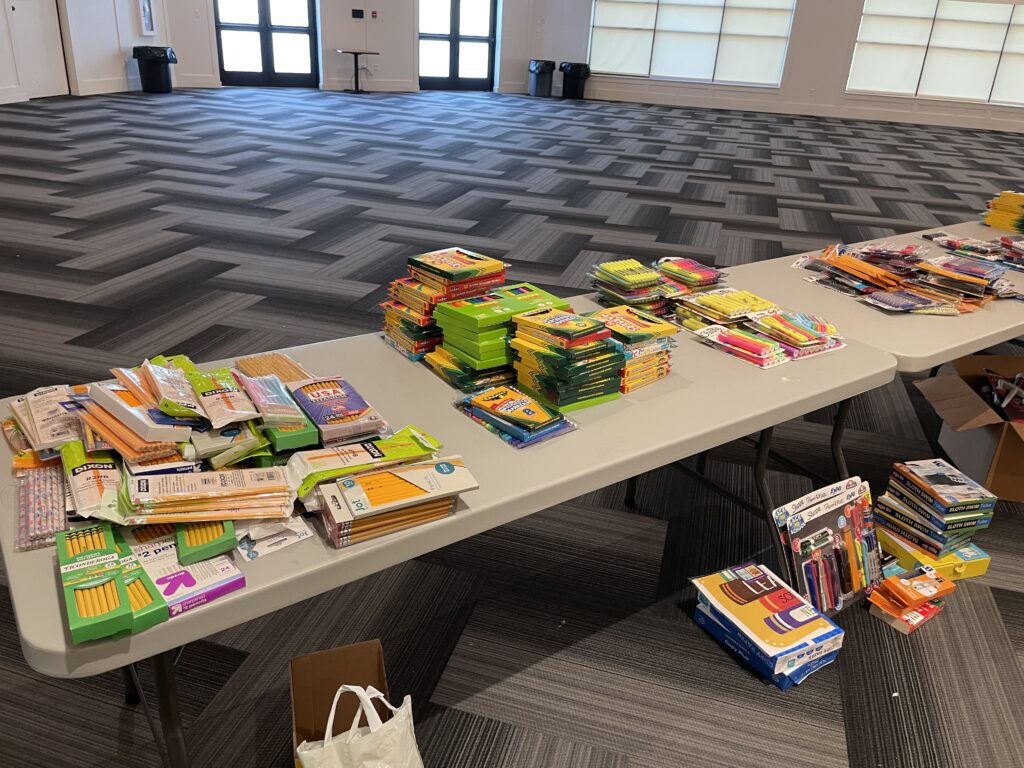 Hurricane Ian Recovery
In the aftermath of Hurricane Ian, our parishioners and staff embodied what it means to live our Faith. Some organized and assisted with a pop-up relief center; many donated to our Parish relief fund; and others helped neighbors clean out their homes. We pray that all those affected by Hurricane Ian find comfort in the kindness and generosity of others.