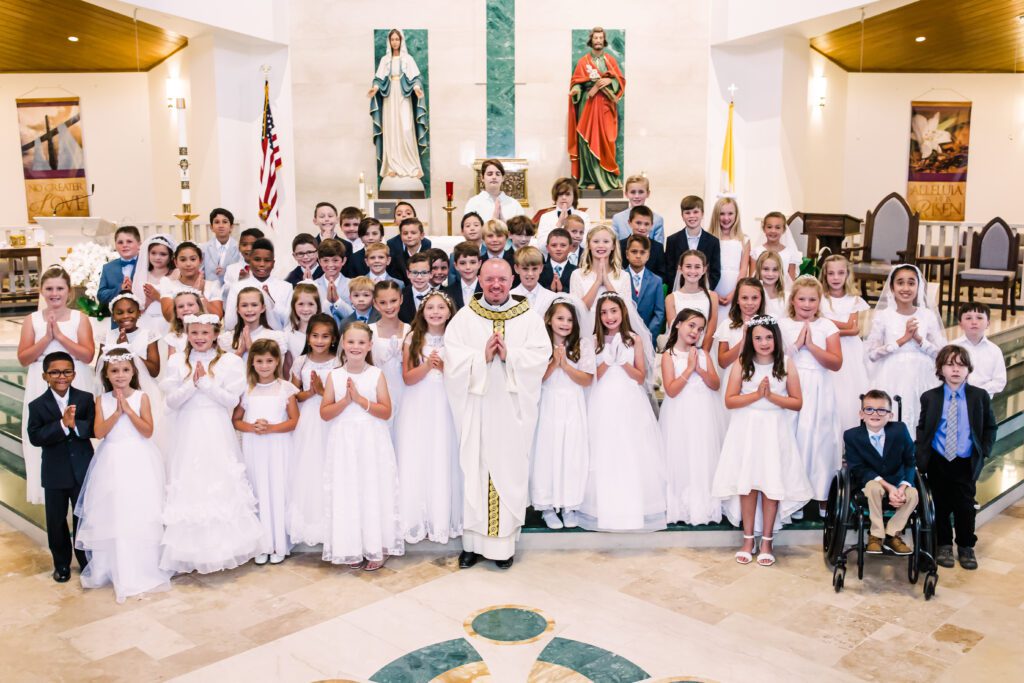 Welcome to Youth Faith Formation at Saint John the Evangelist!
The Mission of our Faith Formation Program is to help each child in our care to have a personal relationship with Jesus of Nazareth. Together with the children, our Catechists:
Share the Gospel, the life and teachings of Jesus Christ.
Teach children to pray.
Share Catholic traditions.
Encourage children and families to engage in the Sacramental Life of the Church
---
Grades
Wednesdays:
K-8th: 5:00 p.m. – 6:15 p.m.
Sundays:
K-8th: 9:30 a.m. – 10:45 a.m.
Confirmation Schedule:
3:45 p.m. – 6:00 p.m. (Includes 5:00 p.m. Mass – Families welcome!)

Twice a Month on Sundays.
Our Faith Formation Program welcomes children in grades Pre-K through 12th Grade, as the faith season runs from September through May with the following offerings:
A Word On Sacramental Preparation
Youth Ministry